Coronavirus: England head coach Eddie Jones to take 25 per cent pay cut
26 March 2020, 16:25 | Updated: 26 March 2020, 17:27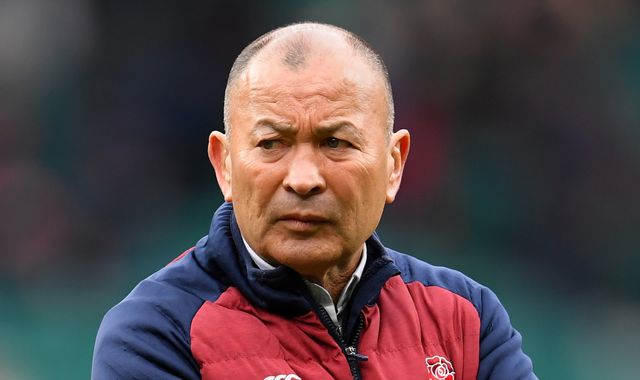 England head coach Eddie Jones will take a pay cut of more than 25 per cent because of the coronavirus crisis.
Jones, alongside the Rugby Football Union (RFU) Executive Team, will take the temporary cut and the RFU will continue to consult with colleagues and the wider coaching team about a three-month reduction to salaries.
Bill Sweeney, RFU CEO said: "Eddie is overseas at present and when I contacted him regarding our Executive pay reduction proposals he immediately agreed."
Jones is the highest-paid coach in international rugby, with a salary of around £750,000 per year.
His current contract expires in July 2021. No move has yet been made to extend the deal until the 2023 World Cup.
The RFU is facing revenue losses of up to £50m over the next 18 months due to the coronavirus pandemic.
Sweeney revealed the figure as he outlined plans to provide a £7m relief package for community clubs affected by the outbreak.
The RFU has also revealed they are "working on an assumption" that rugby will not return until the autumn but will offer a further update in the middle of April.
Earlier this week, the RFU confirmed the end of the 2019/20 season for all league, cup and county rugby in England except for the Gallagher Premiership.
"Significant progress has been made on the process for considering the implications of ending the season early," Sweeney added.
(c) Sky Sports 2020: Coronavirus: England head coach Eddie Jones to take 25 per cent pay cut