Liverpool's Sadio Mane and Mohamed Salah to attend awards ceremony in Ghana on Thursday
2 January 2018, 06:32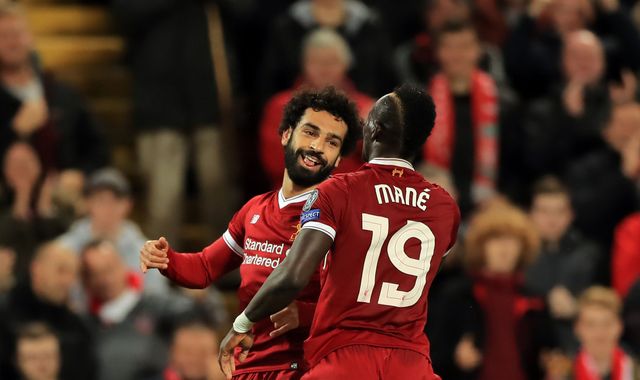 Sadio Mane and Mohamed Salah will fly to Ghana 24 hours before Liverpool host Everton in the FA Cup on Friday in order to attend the Confederation of African Football's (CAF) player of the year award, with Jurgen Klopp's "respect".
Mane, on the three-man shortlist for the annual award alongside his Reds team-mate Salah and Pierre-Emerick Aubameyang, scored the opening goal in Liverpool's last-gasp 2-1 victory at Burnley on New Year's Day, while Salah was absent from the squad at Turf Moor with a groin injury.
Klopp described Senegal international Mane, given a standing ovation in the dressing room for his moment "pure class" against the Clarets, as "unbelievably important" - but the former Southampton player will have a quick turnaround if he is to feature at Anfield in the third-round meeting.
"We have everything organised," Klopp said in his post-match press conference.
"We have two of the three best African players in our squad. We have to show them respect.
"If it had been a matchday, they wouldn't have asked. We sleep in a hotel, they sleep in a plane. That is all the difference."
Salah has scored 17 Premier League goals this season since his summer arrival from Roma and Klopp insisted his availability for the FA Cup fixture would not be affected by his attendance at Thursday's awards ceremony.
"If Mo is not fit, it will not be for that (travelling)," Klopp added. "For our side, it is just a sign of respect.
"I had (Pierre-Emerick) Aubameyang (at Borussia Dortmund) and there is nothing more important than to go there."
(c) Sky News 2018: Liverpool's Sadio Mane and Mohamed Salah to attend awards ceremony in Ghana on Thursday