Melrose trio back lookalike Stirling as GKN battle goes on
4 March 2018, 16:26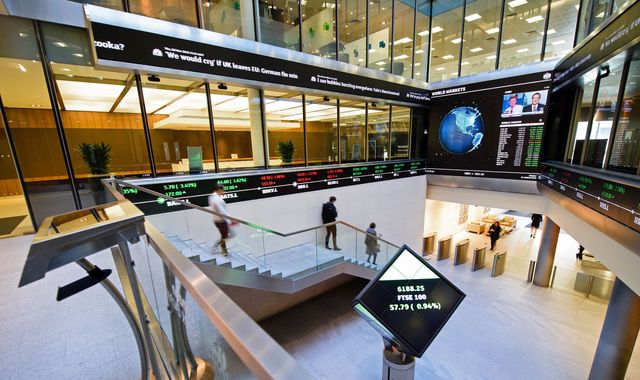 A trio of industrial bosses embroiled in a hostile bid for GKN - one of Britain's oldest engineering companies - are backing a lookalike vehicle that will float on the London market this week.
Sky News has learnt that the founders of Melrose are investing in Stirling Industries, which has been set up by Blair Illingworth and Simon Thomas, the former bosses of a Melrose subsidiary.
Stirling's shares are due to start trading on Tuesday.
The company is raising an initial £9m from investors, but will seek industrial acquisitions worth up to £500m.
Sources said that Christopher Miller, David Roper and Simon Peckham, who have made vast personal fortunes from the successful turnaround and sale of several large companies, were all investing in Stirling.
The news comes in the same week that the trio will give evidence to the Business, Energy and Industrial Strategy Select Committee as part of an inquiry into the future of GKN.
Politicians and unions have raised concerns about Melrose applying its transformation model to GKN, arguing that it has a history of cutting jobs and reducing research and development spending.
Melrose's supporters, though, include many large institutional shareholders, while ministers have shown little appetite to block a takeover by one British company of another.
Last week, it emerged that GKN was in talks to sell its automotive unit Driveline to Dana Corporation, an American rival.
Melrose is said to have been bemused by that news, which came days after GKN made no mention of the talks in its full-year results presentation.
Speaking to Sky News, Mr Illingworth said: "Stirling has been created to acquire businesses, implement performance improvements and create value.
"Discussions are already underway with a number of asset vendors and we will finance acquisitions through equity and conservative debt levels, enabling us to focus on improving margins, generating sustainable cash flows and delivering profitable growth."
Numis Securities, the investment bank, is working on the listing of Stirling.
(c) Sky News 2018: Melrose trio back lookalike Stirling as GKN battle goes on