Another 452 jobs go after Carillion collapse
5 February 2018, 11:10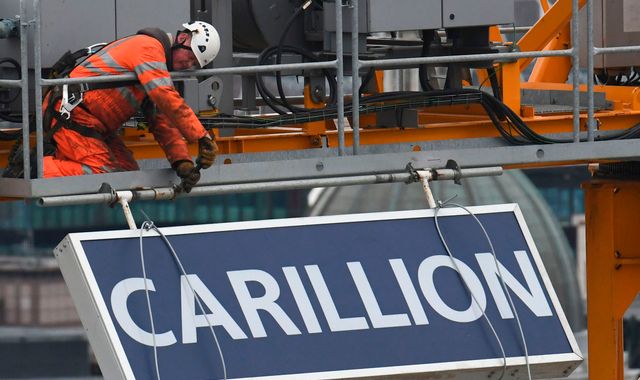 A further 452 workers have been made redundant following the collapse of construction and outsourcing giant Carillion.
The job losses are in addition to 377 announced last week, taking the total so far to more than 800.
At the same time, the official receiver said on Monday that a further 100 jobs had been safeguarded, adding to the 919 disclosed on Friday.
Carillion, which employed 20,000 people in the UK and was engaged in a variety of public sector contracts, collapsed last month under a £1.3bn debt mountain, with a pension deficit estimated at up to £2.6bn.
The Government's official receiver, which is handling the liquidation, said on Monday that the latest job losses covered a variety of roles connected with private and public sector contracts across the country, as well as back-office functions.
A spokesperson said those jobs safeguarded were linked to public sector contracts and most would be transferring on existing or similar terms.
Meanwhile, continued support from Carillion's customers was enabling "as many employees as possible to be retained in the interim until all contracts have been worked through".
The jobs announcement comes a day before former executives at the company are due to be grilled by MPs on two parliamentary select committees.
They will face accusations that the company attempted to "wriggle out" of pensions obligations while paying out tens of millions in shareholder dividends and pay for bosses.
Over the weekend, it was revealed that contractors hit by the collapse of Carillion would be able to apply for Government-backed loans as part of a £100m support package.
(c) Sky News 2018: Another 452 jobs go after Carillion collapse