New England Test captain Joe Root says he hopes to be an "instinctive" skipper, and wants to lead a "tougher" national team to the next level.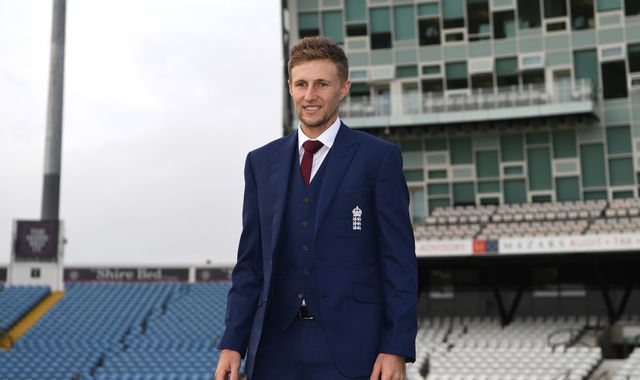 Speaking to Sky Sports, Root said the decision to accept the role was a 'no-brainer'.
While he hailed the job that predecessor Alastair Cook did over the last five years, Root hopes he can drive the side forward even further.
"I'm extremely proud and privileged to get the opportunity to lead this group of players," he said.
"It was a no-brainer that I was always going to say yes to the job and I am now just really looking forward to all the challenges that lie ahead.
"I like to think I'll be quite instinctive as a leader. I want our team to be tough, and always be looking to win.
He added: "We've done some very special things as a Test team over the last five years or so, and Cooky has been a fantastic leader.
"But I think with the group of players we've got now, it's a great opportunity to take the team to the next level.
"Cooky sent me a lovely message when he found out I was going to take on the role. I'm really looking forward to working with him - he's still going to play a massive part of our team moving forward."
Root operated as Cook's vice-captain for the last two years of his reign, while his second-in-command will be Ben Stokes.
"He is very passionate," Root said about Stokes. "You can see that already in what he has said about being given the role. He is desperate to show how much it means for him to play for England."
As for concerns about the captaincy affecting his form with the bat, Root is hoping to use it as a challenge to kick on to even greater run-scoring success.
"The way I approach my batting in practice, my preparation, won't change," added Root. "It's important I go about things in exactly the same way.
"I actually see it as an opportunity to take my game to the next level."
(c) Sky News 2017: England's Joe Root hopes to be 'instinctive' captain